This guide will show you how to create an email address using cPanel, then how to access that email account.
1. Login to your cPanel account. When you first set up an account with us, you would have received an email with the details on how you can gain access to your control panel. If you have lost those details, feel free to raise a support ticket or call in.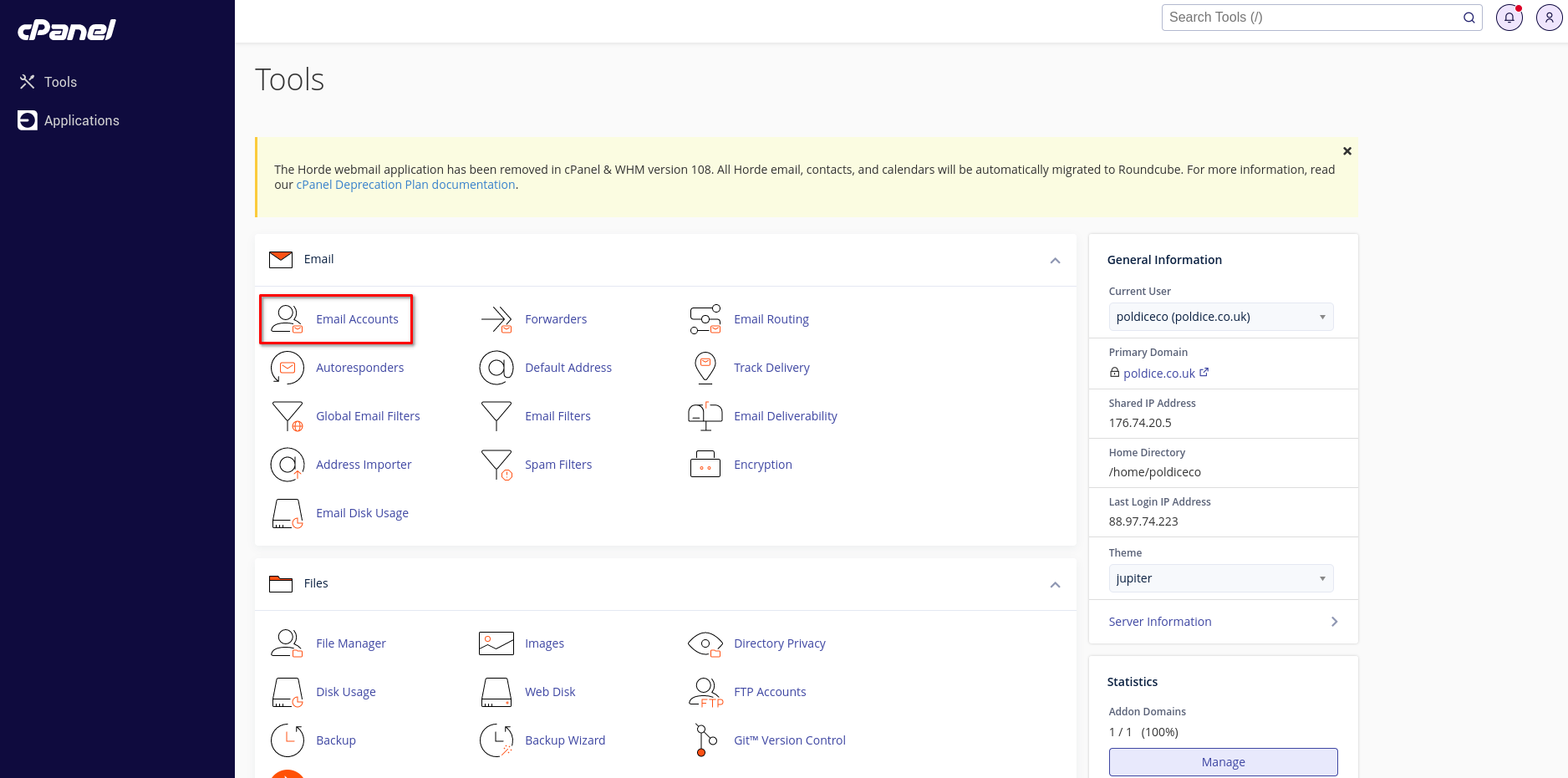 ---
2. When you are logged into cPanel, you will need to click 'Email Accounts' to begin setting up your mail box.
---
3. Click 'Create' on the right hand side like so.

---
4. Fill out the Username field with the name of your email account and click 'Generate' to generate a secure password along side the mailbox. Then finally hit the "Create" button at the bottom of the page.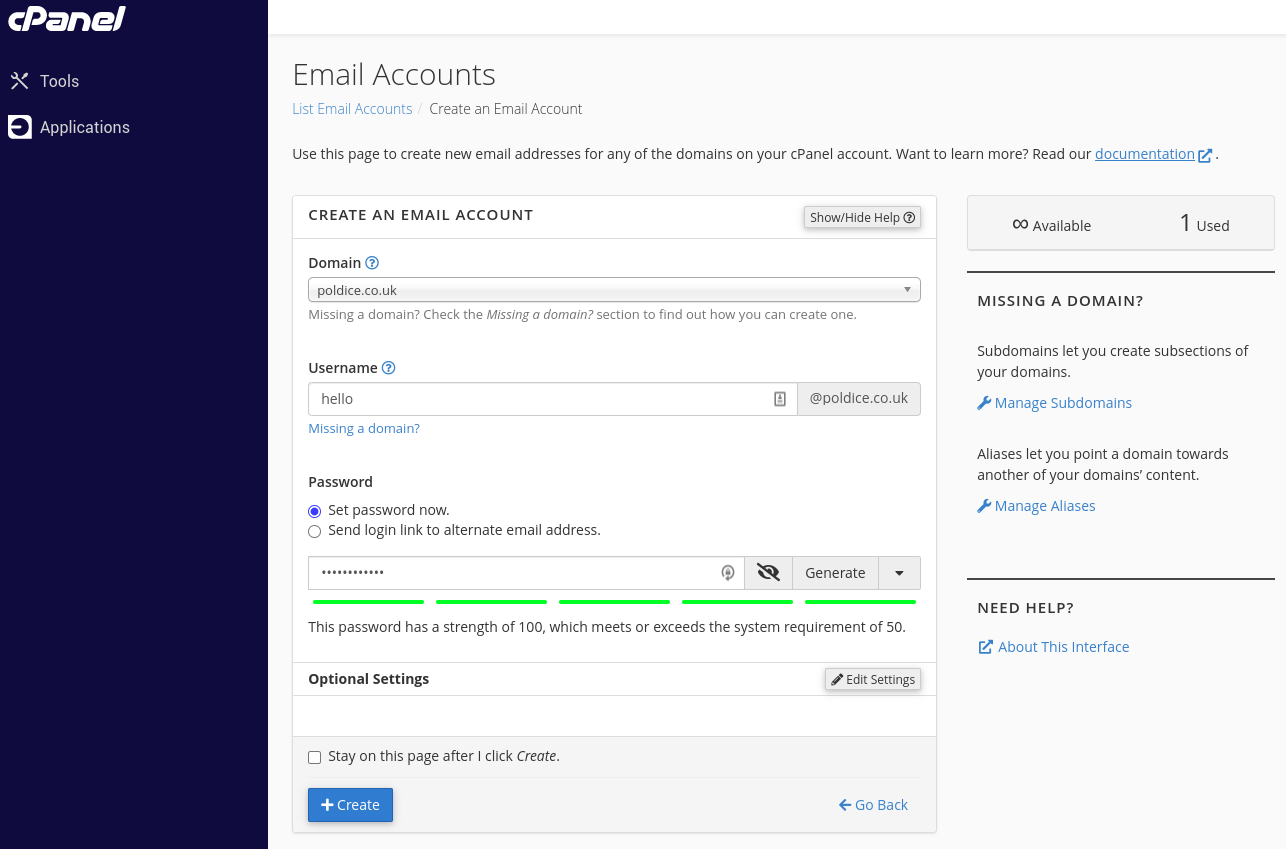 ---
5. That's it! You have created your email account. A quick way to access the mailbox is to click the 'Access Webmail' option to be taken straight into the mailbox.

Some helpful guides:
Using your email with Microsoft Outlook:
https://support.cloudabove.com/articles/email/adding-an-account-to-microsoft-outlook
Configuring your email for your iPhone/iPad:
https://support.cloudabove.com/articles/email/add-your-email-account-to-your-iphone-ipad-or-ipod-touch-ios-11
If you have any concerns or questions, please don't hesitate to get in touch and we'll happily assist you.