WHM offers a huge amount of features to help manage your reseller hosting account. The primary areas of WHM you'll be using on a daily basis are "List Accounts" and "Create a New Account".
1. In order to reset a clients cPanel account password, you will first need to login to your WHM account.
The login credentials for this would have been sent to you in an email when you first set up an account with us. If you do not have these credentials, please contact support for further assistance.
2. Once logged into WHM (Web Host Manager), search for "List Accounts" like so: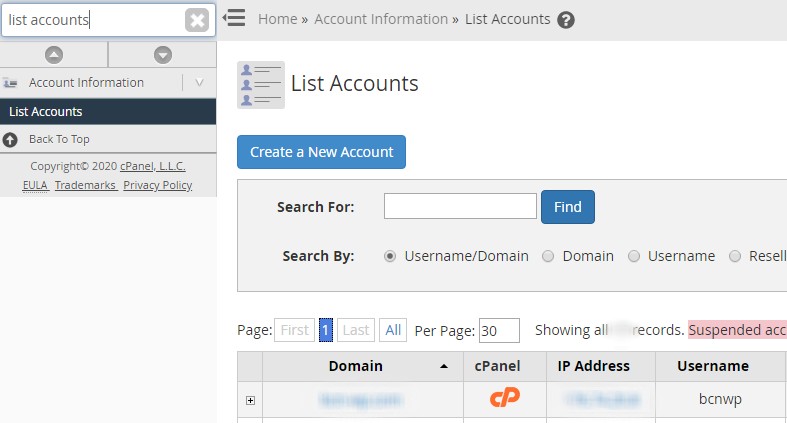 3. Select the '+' icon to the left hand side of the domain name in question. This will bring up an option to reset the password.

If you require any further assistance please don't hesitate to get in contact with us via support@cloudabove.com or calling us on 01872 672 050.