Redirecting a domain to another website
This guide will show you how to point one domain to another, for example if your main website is on www.mywebsiteisfantastic.com, but you've purchased a new domain name called www.mywebsiteisgreat.com and would like it to automatically redirect the visitor to www.mywebsiteisfantastic.com, this guide will show you how to do just that.
There are several methods we can do to get the desired results. this guide will use a very simple method that is quick and easy to do.
1. Login to your cPanel account. When you first set up an account with us, you would have received an email with the details on how you can gain access to your control panel. If you have lost those details, feel free to raise a support ticket or call in.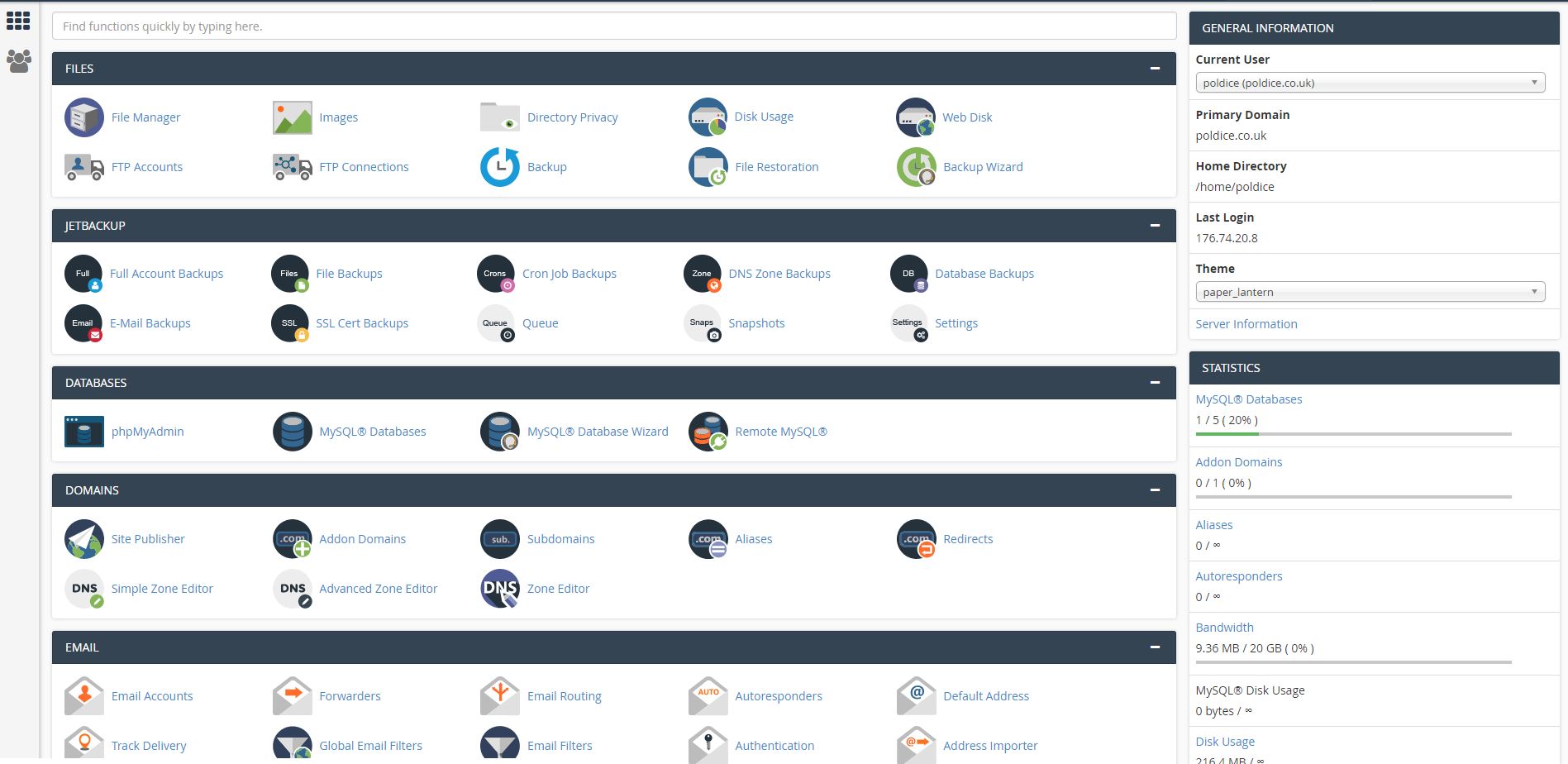 ---
2. In your cPanel account, find "Aliases", you can find it quick by searching for it in the Find field.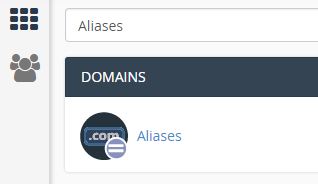 ---
3. Once your in Parked Domains, add the domain name you wish to redirect (without the www.) and click "Add Domain". Once it's complete you will be taken to a successful screen with the option to "Go Back", please click "Go Back".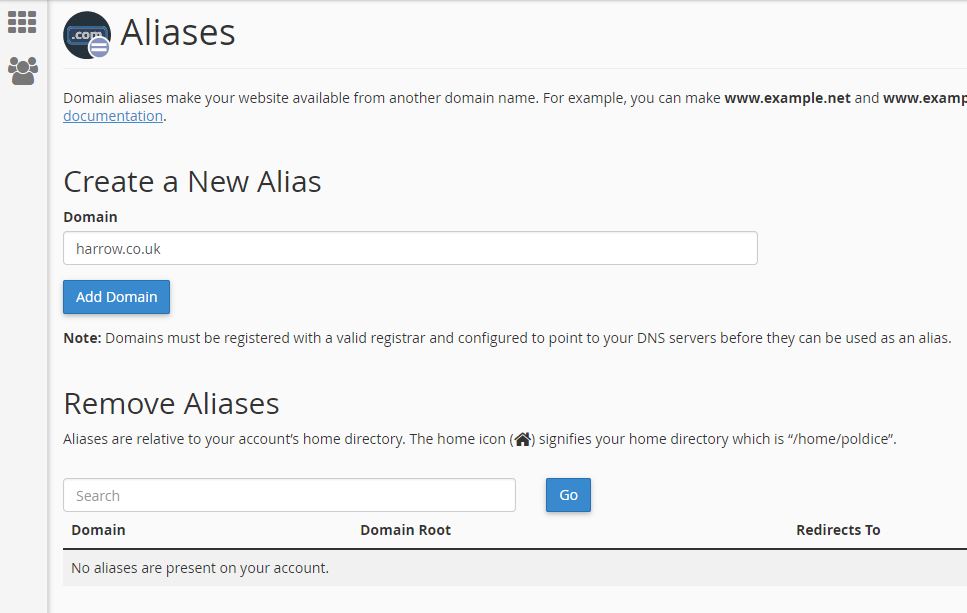 ---
4. You will now see your domain in the table, please click "Manage Redirection"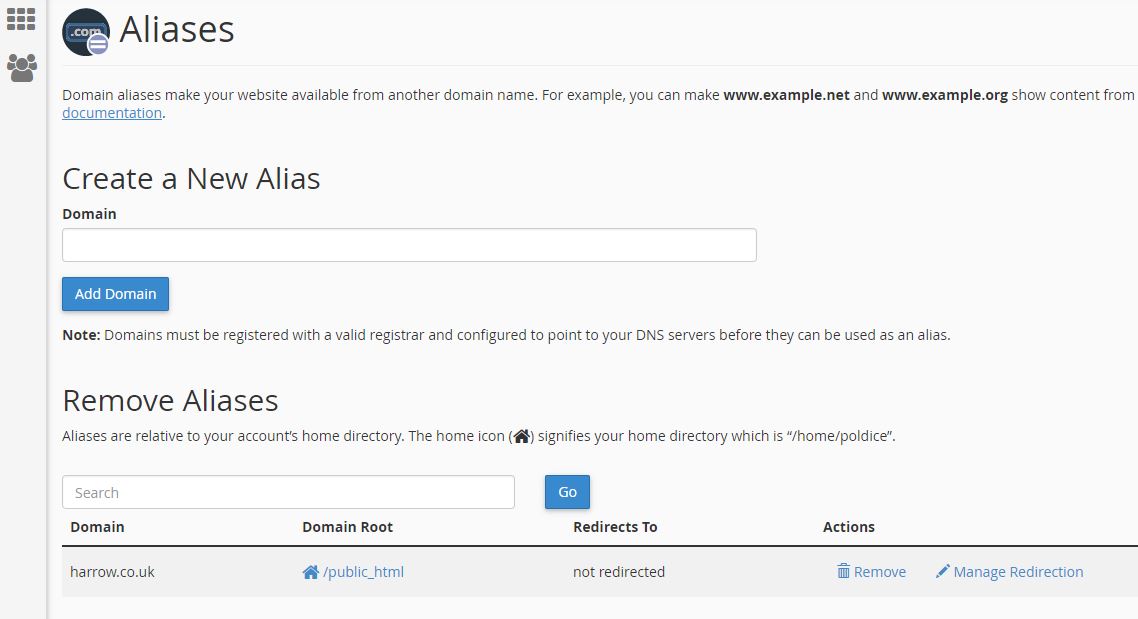 ---
5. Enter in the domain you would like it to be forwarded to (with or without the www.) and click save.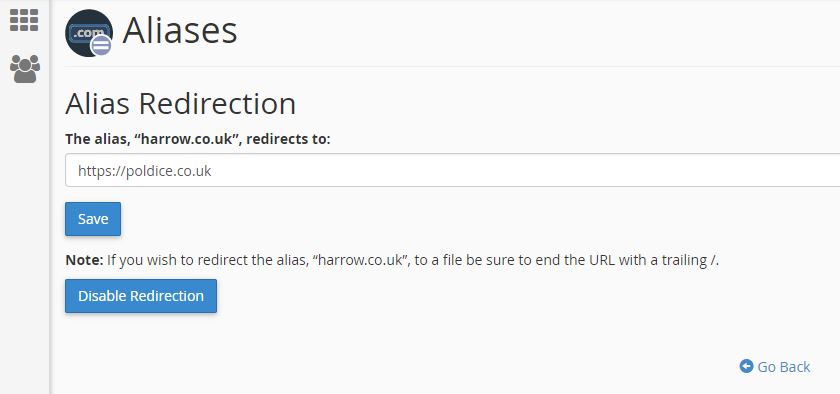 ---
6. Voilà, you've finish the setup! Please test your redirection to make sure everything's OK, and remember please don't hesitate to get in touch if your still having difficulty with this.