This guide will show you how to clone an existing website using Installatron.
Login to your cPanel account. When you first set up an account with us, you would have received an email with the details on how you can gain access to your control panel. If you have lost those details, feel free to raise a support ticket or call in.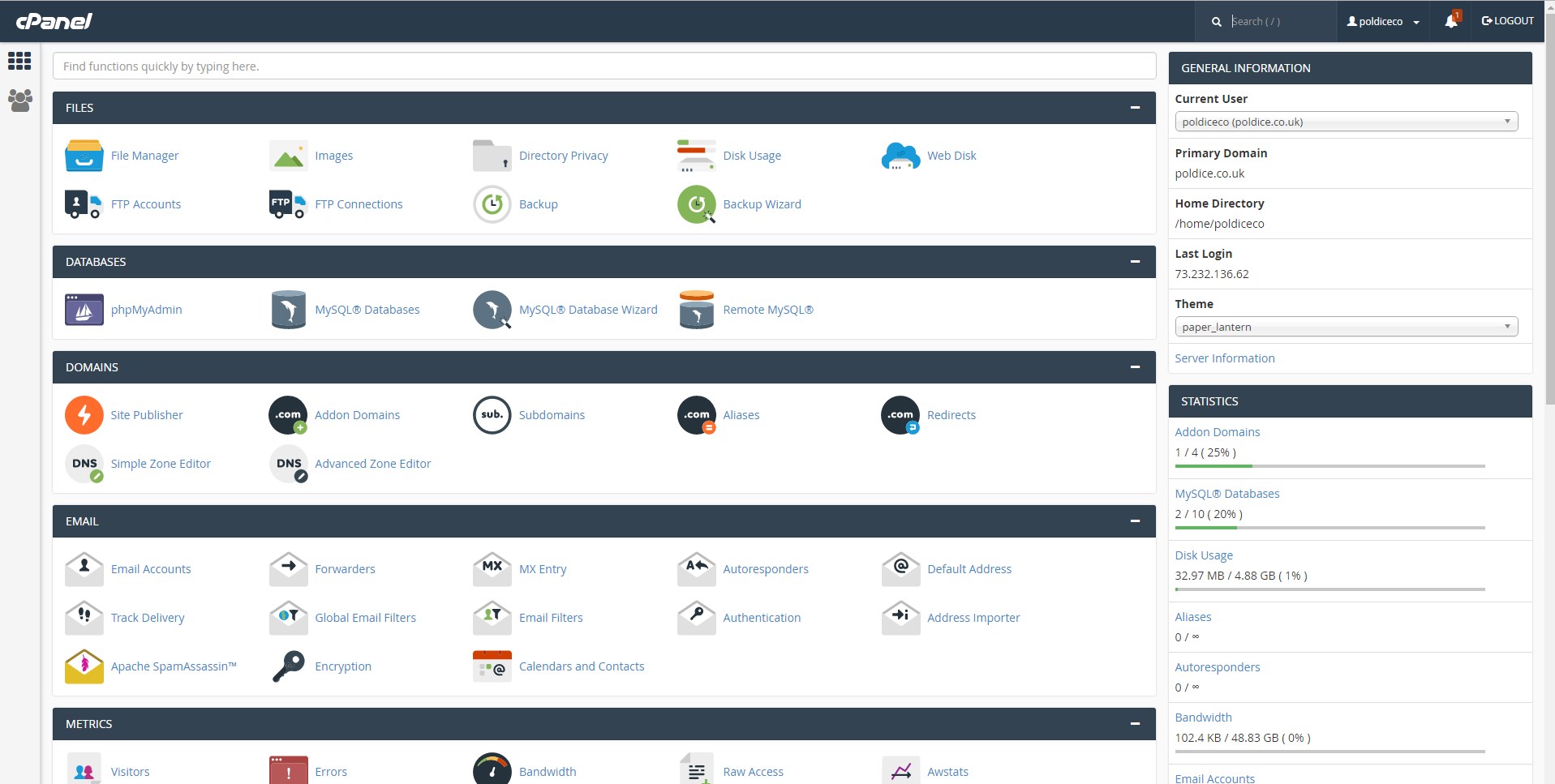 2. Locate the Installatron service. You can do this by using the find field in the left pane, when you start to type "Installatron" it will appear.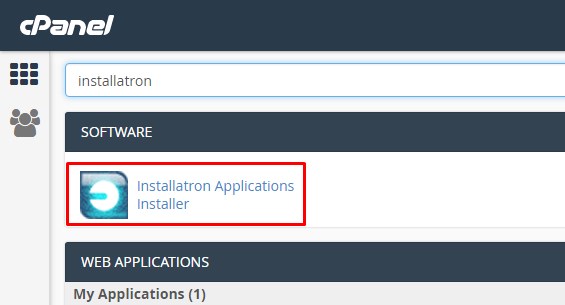 ---
3. Under My Applications find and select the website that you wish to clone, then click on the "Clone" button located on the right side of the page.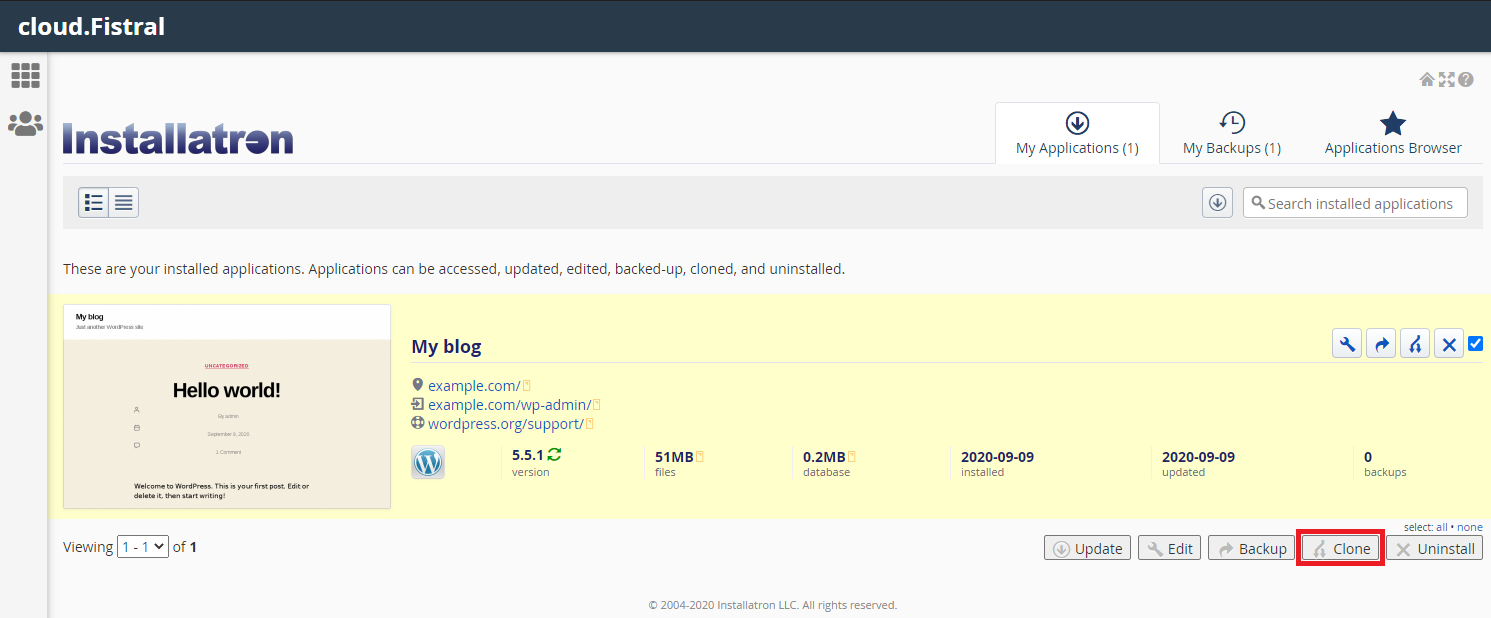 ---
4. Select the new domain that you would like to use for your cloned website. In this example we're using the subdomain called development.example.com but you can choose any domain that you have in your cPanel account. The rest of the settings are optional and can be left as they are.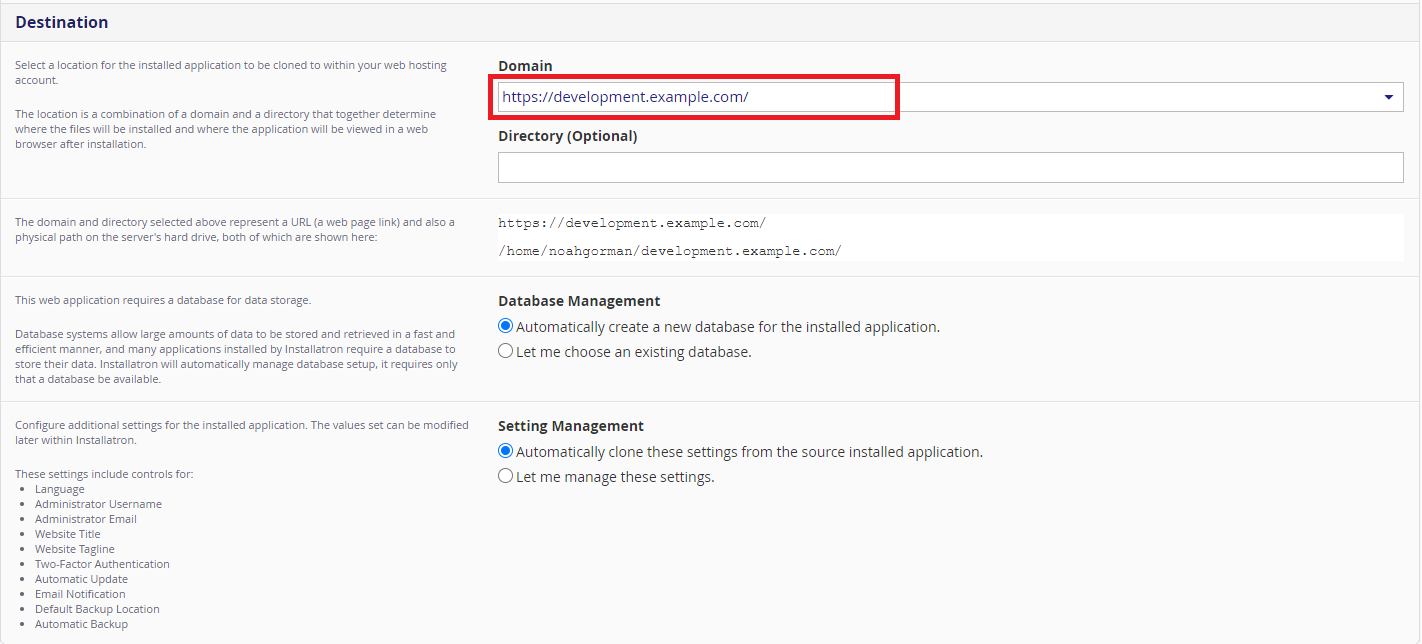 Note: The domain used in this section must either be a subdomain or addon domain that has already been added to the cPanel account, any other domain will Not be accessible from the drop down list. If you would like to know more about adding an addon domain or subdomain, see our other guides here;
Subdomains; https://support.cloudabove.com/kb/sub-domains/can-i-setup-a-sub-domains
Addon domains; https://support.cloudabove.com/articles/getting-started/adding-another-domain-to-your-hosting-package
---
5. Finally, click the "Clone" button at the bottom of the page, and Installatron will create a clone of your website and place it under your new domain, in this case we installed the cloned website under development.example.com.

Note: Unless you chose to use different settings for your cloned website in step 4, all of your settings will be the same as the website that you cloned. I.e. in this guide we cloned example.com into development.example.com, so development.example.com will have retained the same settings as example.com.
And that's it, you've successfully cloned your website.
---
Having trouble? Feel free to get in touch either via email at support@cloudabove.com or over the phone on +44 (01872) 672 050, and we'll be happy to help.